About Our DUI Law Firm
At the Law Office of Robert Tayac, we have the California DUI attorneys and drunk driving defense experts to defend your case in the criminal DUI case and at the DMV hearing.
Drunk Driving Lawyers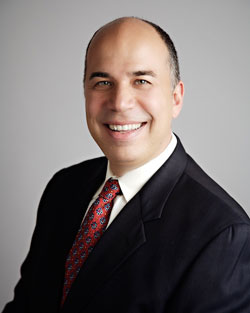 Robert Tayac - Mr. Tayac is a native San Franciscan and attended the University of California at Berkeley, where he earned his Bachelor of Science degree. He also holds his Juris Doctor from Boalt Hall School of Law and was the articles editor for Law Review. Mr. Tayac has been a member in good standing with the State Bar of California since 1994 and has been defending California drunk driving cases ever since. He is also a member of the San Francisco Bar Association and several other local bar associations. Mr. Tayac is admitted to practice law before the California Supreme Court located in San Francisco and all state and federal courts throughout California. He has spent over 14 years at the San Francisco Police Department where he began as a police officer. His hard work and dedication later lead him to a position of inspector of police. Mr. Tayac was also employed as a staff attorney for the Appellate Defenders in San Diego. There he defended those with criminal convictions in the Fourth District Court of Appeal. Prior to Mr. Tayac's affiliation with the law, he served for the United States Marine Corp where he was honorably discharged.
Recipient:
In addition, he has lectured on breath testing to other lawyers and to the California DUI Lawyers Association. Attorneys from the San Francisco Public Defenders regularly consult with the firm and he is a guest lecturer at Boalt Hall School of Law at the University of California at Berkeley.
Home > Drunk Driving Lawyers